BSP Membership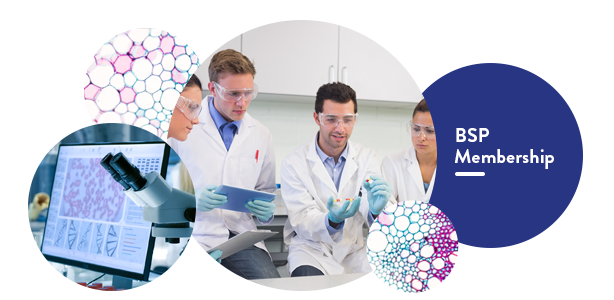 The BSP counts around 200 members who share your enthusiasm and commitment to Pathology.
Being a member of BSP means being part of a network focused on delivering quality education, working to promote excellent practice of pathology, and advocating for issues that affect your daily work by advising lawmakers.
BSP membership benefits include
Significant registrations discounts on BSP educational courses
Reduced fee for the Belgian week of Pathology, 21 -22 October 2022 in Brussels
Invitation to attend the Congress Dinner at the Belgian Week of Pathology, at a moderate price.
Active involvement in one of the BSP working groups
Premium access to educational material on the member-only pages of the BSP website
Access to a network of leading experts sharing best practices and the latest know-how in Pathology
BSP membership categories
Membership is open to all individuals involved in pathological research and education.
Membership is from 1 January until 31 December.
For new members, your membership will officially be accepted at the General Assembly during the Belgian Week of Pathology.
To renew or start your membership please
Fill in the online application form to enable us to keep your profile up to date.
Pay the amount due on Belgian Society of Pathology (BSP) account: BE35 7320 2896 2837
put as reference: Membership 2022 - Your name
Trainees need to send training certificate to the secretary, signed by their mentor.
Each change of address or candidature for membership has to be notified at info@belgian-society-pathology.eu
If you have any questions about membership or need assistance, contact us!