BSP Courses for Residents
The BSP organizes specific courses on different pathologies. They are especially designed for residents in their training.
Haematopathology training course | Saturday 11 January Read more
Certificate in Molecular Pathology | 25/01 - 21/03 - 9/05 Read more
Cytology workshop | Saturday 28 March Read more
Job Offers
Below you will find a list of job openings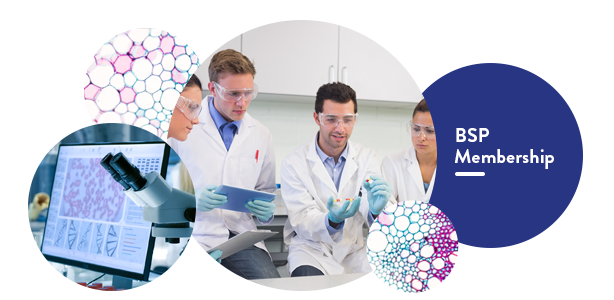 The BSP counts around 200 members who share your enthusiasm and commitment to Pathology.
Being a member of BSP means being part of a network focused on delivering quality education, working to promote excellent practice of pathology, and advocating for issues that affect your daily work by advising lawmakers.
BSP membership benefits include
Significant registrations discounts on BSP educational courses
Reduced fee for the Belgian week of Pathology, 23 - 24 October 2020 in Brussels
Invitation to attend the Congress Dinner at the Belgian Week of Pathology, at a moderate price.
Active involvement in one of the BSP working groups
Premium access to educational material on the member-only pages of the BSP website
Access to a network of leading experts sharing best practices and the latest know-how in Pathology